Let's face it- adaptive sports equipment can be pricey. It's just one more hurdle to overcome when trying to stay active while living with a spinal cord injury or other mobility challenge. The good news is that there are a handful of organizations on a mission to help by providing grants to purchase the equipment you need. In this article, I'll outline not six, but SEVEN organizations I've connected with or heard great things about in the adaptive sports world.
1. Challenged Athletes Foundation
Out of all the organizations on this list, CAF arguably has the largest reach and is the most established. They are headquartered in San Diego, California but provide grants and adaptive sports opportunities to children and adults all over the world. To date, they've helped over 26,000 grant recipients since 1994! Their mission is "to provide opportunities and support to people with physical challenges, so they can pursue active lifestyles through physical fitness and competitive athletics. The Challenged Athletes Foundation believes that involvement in sports at any level increases self-esteem, encourages independence and enhances quality of life." I couldn't agree more!
About CAF Grants
CAF awards grants to children and adults from all over the world who have a permanent physical disability. Grants are for travel and sports competition expenses, coaching and training, and adaptive sports equipment. There are currently 3 grant programs at CAF: the annual CAF Grant (applications open and close each fall and are awarded each spring), the CAF Idaho Grant (year-round), and the Operation Rebound Grant for United States Veterans and first responders (year-round). To learn more, click on each of the grant links above.
2. Kelly Brush Foundation
The Kelly Brush Foundation was founded in 2006 after founder Kelly was injured in an NCAA alpine ski race accident resulting in a spinal cord injury. Headquartered in beautiful Burlington, Vermont, "KBF is dedicated to making active lifestyles a reality for those who have experienced a spinal cord injury. We offer the inspiration to believe and the grants to enable anyone to buy the equipment they need to get out and go."
About the Active Fund
The KBF has awarded grants to over 900 people from 48 states across the U.S. to purchase adaptive sports equipment. Equipment examples include handcycles, monoskis, sport chairs, racing chairs, hockey sleds, and more. Grant applications are open twice each year- once in the spring (usually March) and once in the fall (September). To learn more about their grants, click here.
Join the Active Project
Launched in 2021, the Active Project is a community built by and for people with spinal cord injuries and centered around being active. The community shares resources, helps you find adaptive sports programs and equipment near you, and features a way to connect with others. Sign up if you're looking to connect with others who have spinal cord injuries and want curated emails based on your interests, level of injury, and location.
3. Victoria's Victory Foundation
The Victoria's Victory Foundation is aimed at helping others who have life-altering injuries or diagnoses live a victorious lifestyle. The foundation was inspired by Victoria Arlen who's life drastically changed in 2006 at only 11 years old. She was diagnosed with two rare conditions: Transverse Myelitis and Acute Disseminated Encephalomyelitis. She lost the ability to walk, speak and move for four years. Her incredible journey and recovery from paralysis to walking started in 2010. She defied the odds and even became a Paralympian. In 2016, after a decade of using a wheelchair for mobility, Victoria started her journey to walking again. Her motto is "Face It, Embrace It, Defy It, Conquer It." Her dream of helping others is what sparked her to create the Victoria's Victory Foundation and scholarship.
About the Victory Scholarship Program
The scholarship helps with the out-of-pocket expenses individuals with mobility challenges need for equipment and other resources. The main goal is to empower them to live more independent lives and achieve personal victory. Applications are reviewed four times a year. Typical areas of need for the scholarships include: recovery training sessions, in-home nursing services, home and mobility equipment, and vehicle/driver assistance.
One of our customers who competes in Adaptive Horse Driving recently received a Victoria's Victory Scholarship to buy Access Trax for accessibility over rough terrain like soft dirt and grass. Diane often encounters this inaccessible terrain at events. The Access Trax portable pathway provides a smooth surface when maneuvering in her wheelchair around the trailer to take care of her horses.
4. Gurmilan Foundation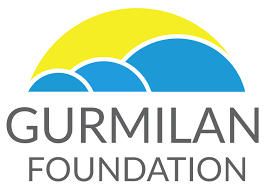 The Gurmilan Foundation is a nonprofit based in San Ysidro, California that focuses on "aiding young individuals within the adaptive community by providing scholarships, grants, and events so they can achieve their full potential." The Gurmilan Foundation was inspired by Humberto Gurmilan who is a successful leader, advocate, and teacher. Beto survived a surfing accident at the age of 15 which resulted in quadriplegia. Years later, he is back to surfing, just in an adaptive way!
About the Gurmilan Foundation Grant
Each year, the Gurmilan Foundation awards grants to individuals with disabilities and organizations that directly serve this population who are seeking adaptive equipment or activities that lead to a more active lifestyle. Grants are typically awarded in the fall and the application deadline for 2020 is to be determined. The Foundation also awards scholarships to students with disabilities who qualify. To learn more, check out their grant page here.
5. Swift Outdoor Accessible Recreation (SOAR)
SOAR provides outdoor accessible recreation opportunities for physically challenged individuals in need with a key focus of improving the lives of those with spinal cord injuries. Founder Brian Swift created SOAR as a way to empower others after learning to adapt from a spinal cord injury when he was just 17. SOAR believes that recovery consists of healing the mind and the body and that recovery is a journey, not a destination.
About the Grant
Over the past 3 years, SOAR has been providing annual grants to individuals so they may purchase much-needed adaptive equipment to stay mobile and active. Examples of these include: freewheel attachments, hand cycles, outdoor tires, Firefly attachments, exercise bands and table top hand cycles. They also connect with the community by providing mentoring and coaching. To apply for a grant, click here.
6. High Fives Foundation
The High Fives Foundation was started by athlete Roy Tuscany after a skiing accident in 2006 which resulted in a spinal cord injury. Roy shares that positivity, high-fives, and encouragement helped him get back into the sport just 2 years after his accident. This is what inspired him to help others overcome similar sports injuries. The Foundation aims to become the "leader of education and recovery of life-changing injuries in outdoor sports." Since 2009, High Fives has connected with over 234 athletes across North America.
About the Empowerment Fund
Four times a year, the High Fives Foundation opens up grant applications for people who have sustained a life-changing injury while participating in outdoor sports or from an accident outside of the sport. Grants are meant to assist the person in returning to outdoor sport and can fund treatment, therapies, and adaptive equipment. Each application cycle has unique eligibility factors, so be sure to check their grant page here for specifics.
7. Grant for Adaptive Sports Nonprofits
Are you an adaptive sports nonprofit looking for funding to grow your programs or make them more accessible? The Christopher and Dana Reeve Foundation is an excellent resource. Their Quality of Life Grants Program awards grants to nonprofits that impact and empower people living with paralysis and their families and caregivers. This Program has funded over 3,330 nonprofits totaling $32 million to help organizations who are providing services to foster community engagement, inclusion, and improved access. Adaptive sports organizations such as DREAM Adaptive in Montana have been awarded this grant to purchase the Access Trax portable access mats. This enables their participants to have easy and independent access to their watersports such as paddling and kayaking.
Photo courtesy of DREAM Adaptive Montana
We would like to share a thank you to all of the above organizations that support people with disabilities. Please consider donating to any that you feel a connection with!
For more informative and exciting content, please subscribe to the Access Trax monthly Newsletter!