User-friendly, portable, temporary access route solution for outdoor areas.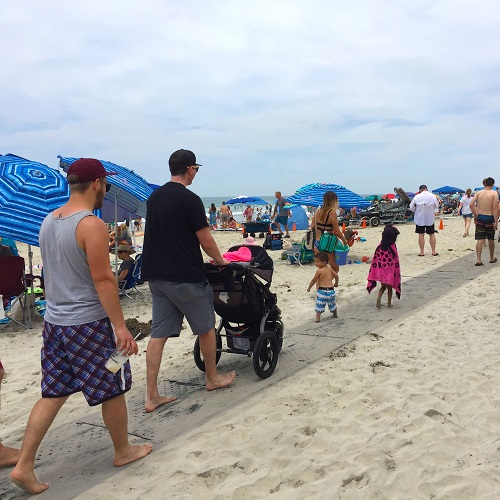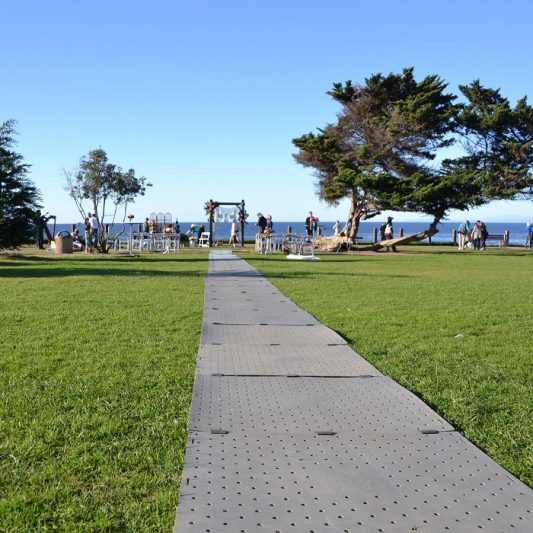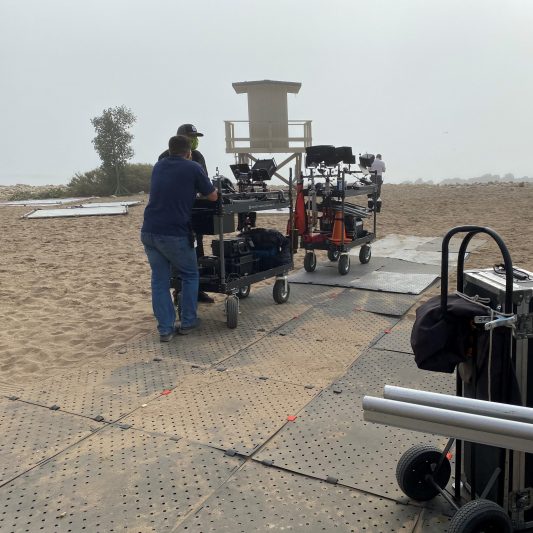 We are proud to serve families, public and private events, weddings, film industry, construction, and more for access over uneven terrain.
Improve Event Experience
Accessible routes at your outdoor event will not only help make it ADA compliant, it will show your guests that you care. Plus, vendors love using the path for moving heavy equipment!
Quick & Easy Setup
Mats accordion fold for easy set up & break down. The Access Trax team can help manage event set up or provide a quick video tutorial for self-install.
Free Consultation
Accessibility is our passion. All rentals include a free consultation for accessible route best practices & your unique needs. We want your event or project to run smoothly.
Need a rental quote? Simply share your event date(s), location, terrain, layout and setup needs. Don't worry, our team will provide a free consult as part of the process to sort out layout details. We can provide the set-up labor, or you can have your event staff and volunteers easily manage the task.
Pricing starts at just $3-5 per day per mat (3ft x 3ft) plus delivery. We are based in San Diego, CA and local pick up/delivery is available. Reserving your event rental at least 4 months in advance is recommended due to high demand. Request your free quote today to get started!
Have a question? Call or email Kelly today 619-292-8766
"With the Trax thousands of individuals were able to enjoy and completely access our event. The product is top-notch and Kelly and her team are incredible with a genuine vision to change the world. We will use Access Trax for every event we host."
-Camille, Angel City Games
Check out past event categories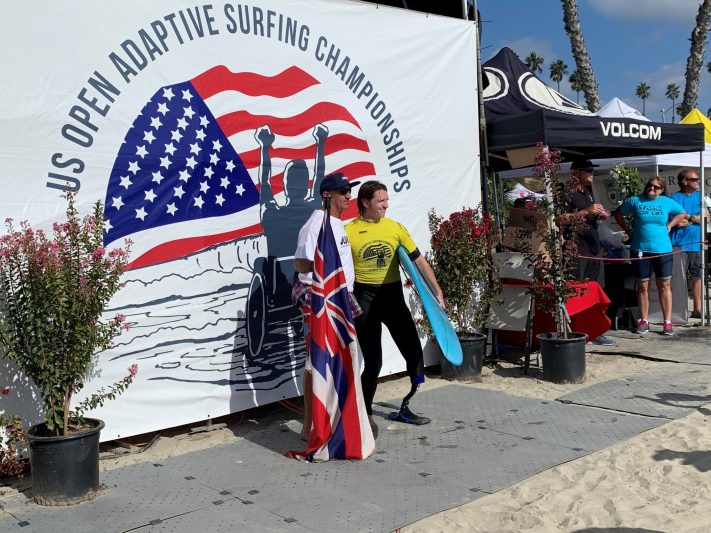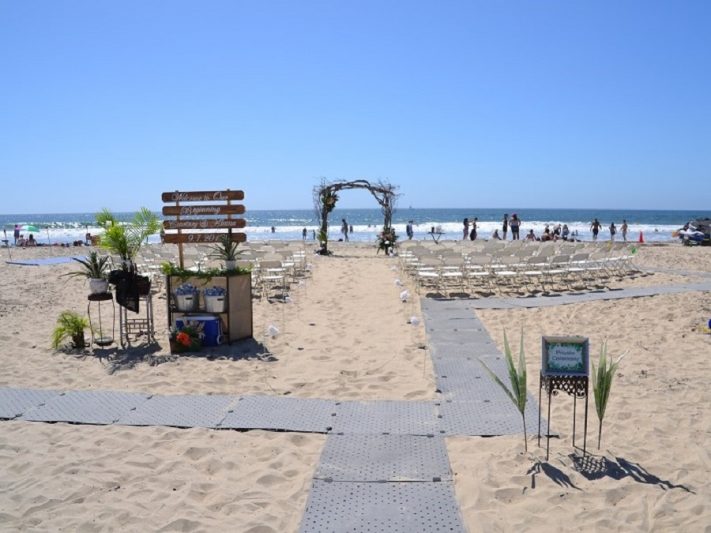 Graduation Ceremonies
Click the image below to watch our 1 minute Access Trax setup video!
Check out some of our past event clients
Have a question? Please don't hesitate to reach out by email or phone today.