We empower people of all abilities to access the outdoors through our innovative portable, modular access mats.
Provides ADA compliant access for people using mobility devices, parents & strollers, event equipment transport & more.
Lightweight
Individual Access Trax mats only weigh 5lbs. Easy to transport and set up.
Foldable
When hinged together, 10 panels accordion fold to stack under 3″ flat.
Increased Access
Provides easy access to areas over sand, gravel, dirt, grass & snow.
Durable
UV stable, recyclable hard plastic provides a smooth and long lasting pathway.
Inspired by adaptive athletes; invented by occupational therapists. Our purpose is to empower people to live healthy and active lifestyles without barriers.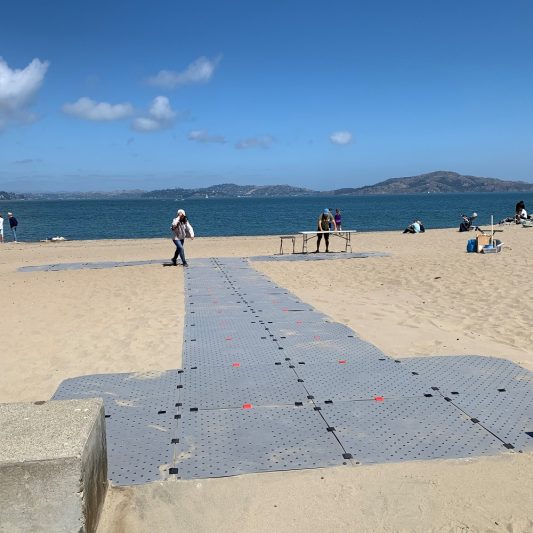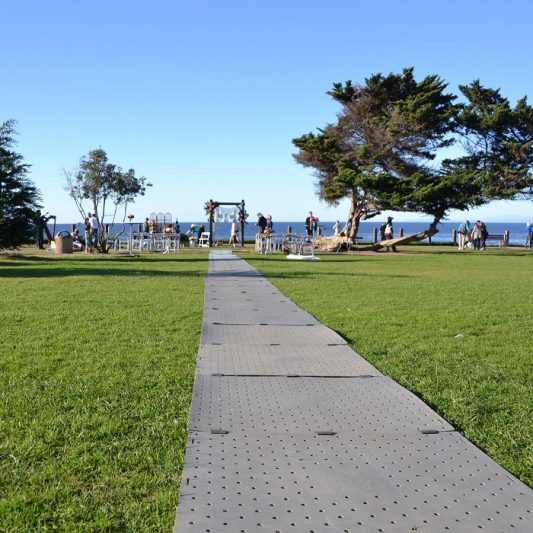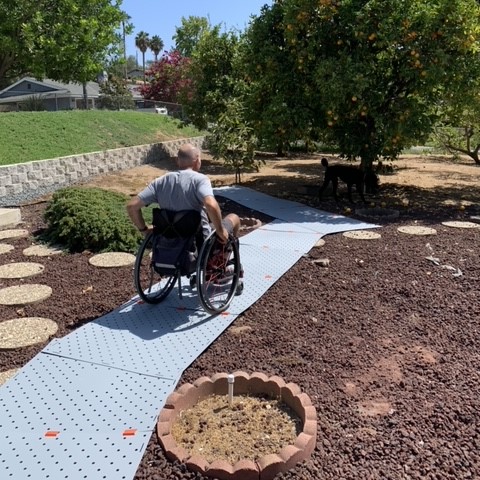 We are proud to serve a variety of industries
Outdoor recreation programs, businesses, & events
Rent Access Trax in Southern California and beyond!
Watch the video below to get a glimpse of what accessible beach days look like thanks to Access Trax!
Access Trax allows individuals & communities

to have more power over accessibility
LET YOUR ADVENTURE UNFOLD